Een penetratietest simuleert een aanval door cybercriminelen, ook wel red teaming genoemd. Dit gebeurt onder gecontroleerde omstandigheden door gecertificeerde Ethical Hackers. Tijdens dit realistische onderzoek volgen de specialisten van Secured by Design dezelfde werkwijze die cybercriminelen in de praktijk hanteren. Secured by Design test tevens de tegenmaatregelen die door de organisatie in geval van een aanval worden genomen. Het onderzoek zal worden afgerond doormiddel van een rapportage en presentatie.
Alle vormen van aanvallen kunnen als test worden ingezet. In overleg worden de testscenario's vastgesteld. Net als bij een daadwerkelijke aanval van een hacker zullen de securityconsultants voorafgaand aan het onderzoek beschikken over een beperkte hoeveelheid aan informatie over de aan te vallen systemen. Zij zullen inventariseren welke systemen in gebruik zijn, wat de functies zijn en of hier kwetsbaarheden in aanwezig zijn. Vervolgens zullen zij zich met behulp van deze kwetsbaarheden toegang proberen te verschaffen tot vertrouwelijke informatie of intellectueel eigendom.
De onderzoeksvraag is dan ook en staat altijd centraal: Is het voor een kwaadwillende mogelijk toegang te verkrijgen tot vertrouwelijke informatie of intellectueel eigendom?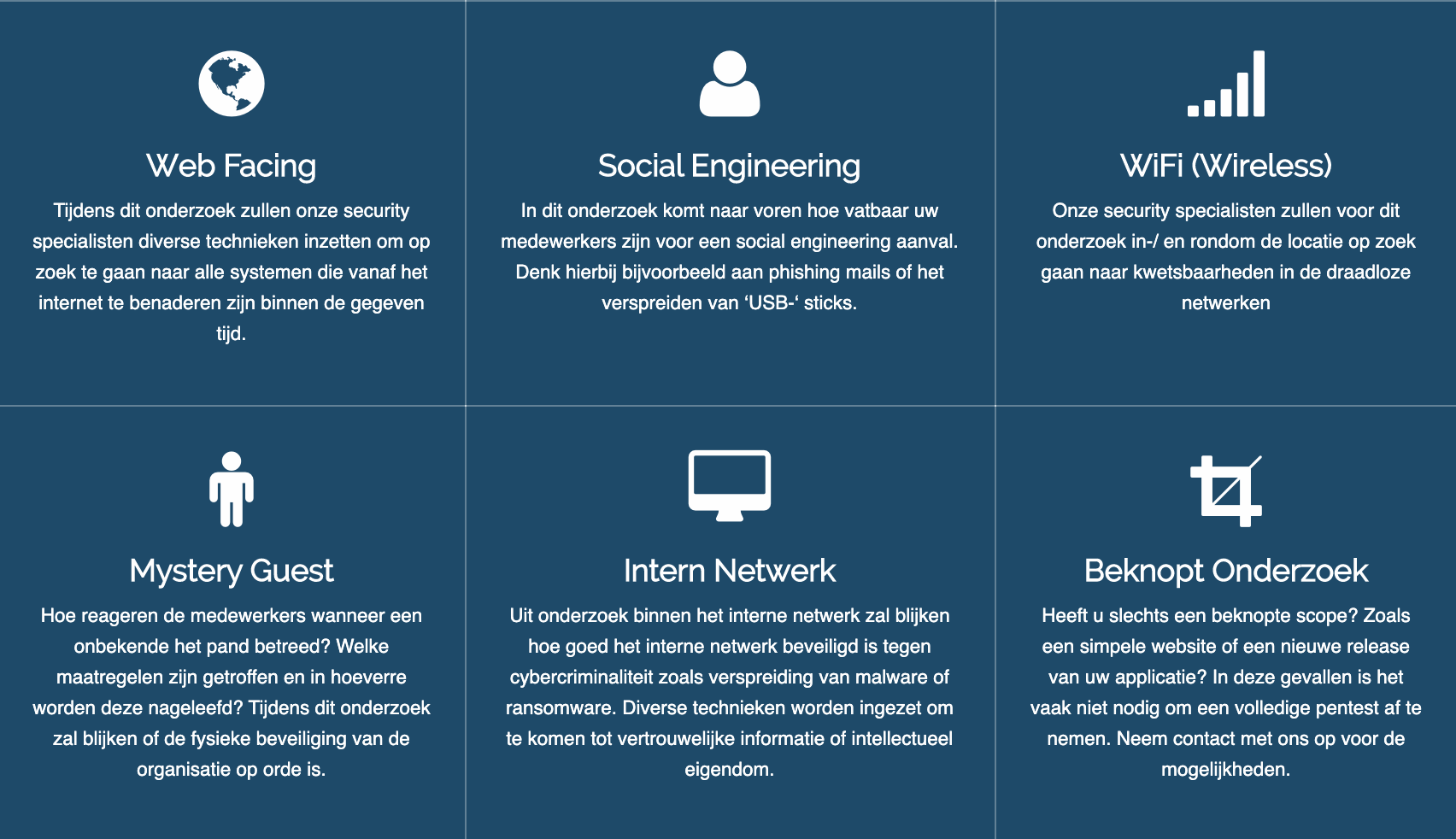 Vrijblijvende offerte aanvragen?
Wilt u meer informatie of een vrijblijvende offerte voor een pentest ontvangen? Mail ons dan via: security@securedbydesign.nl